It's awesome to be back: over the weekend, I went on a short road-trip with my aunt, so I didn't have my computer with me and therefore wasn't able to read/write anything (and also had no time to read.) So here I am with this fun topic: characters I'd follow on social media!
#1 Jane from The Penderwicks
What a coincidence – The Penderwicks again. And the reason I'd follow Jane (besides the name hehe) is that she's actually pretty much like me, and in that matter like everyone here: she's a bookworm, loves literature and English and so her Instagram would be awesome!
#2 Celaena from Throne of Glass
I would follow many people from Throne of Glass, but she's awesome: she loves books, food, fighting and is funny in general.
#3 Emma from The Infernal Devices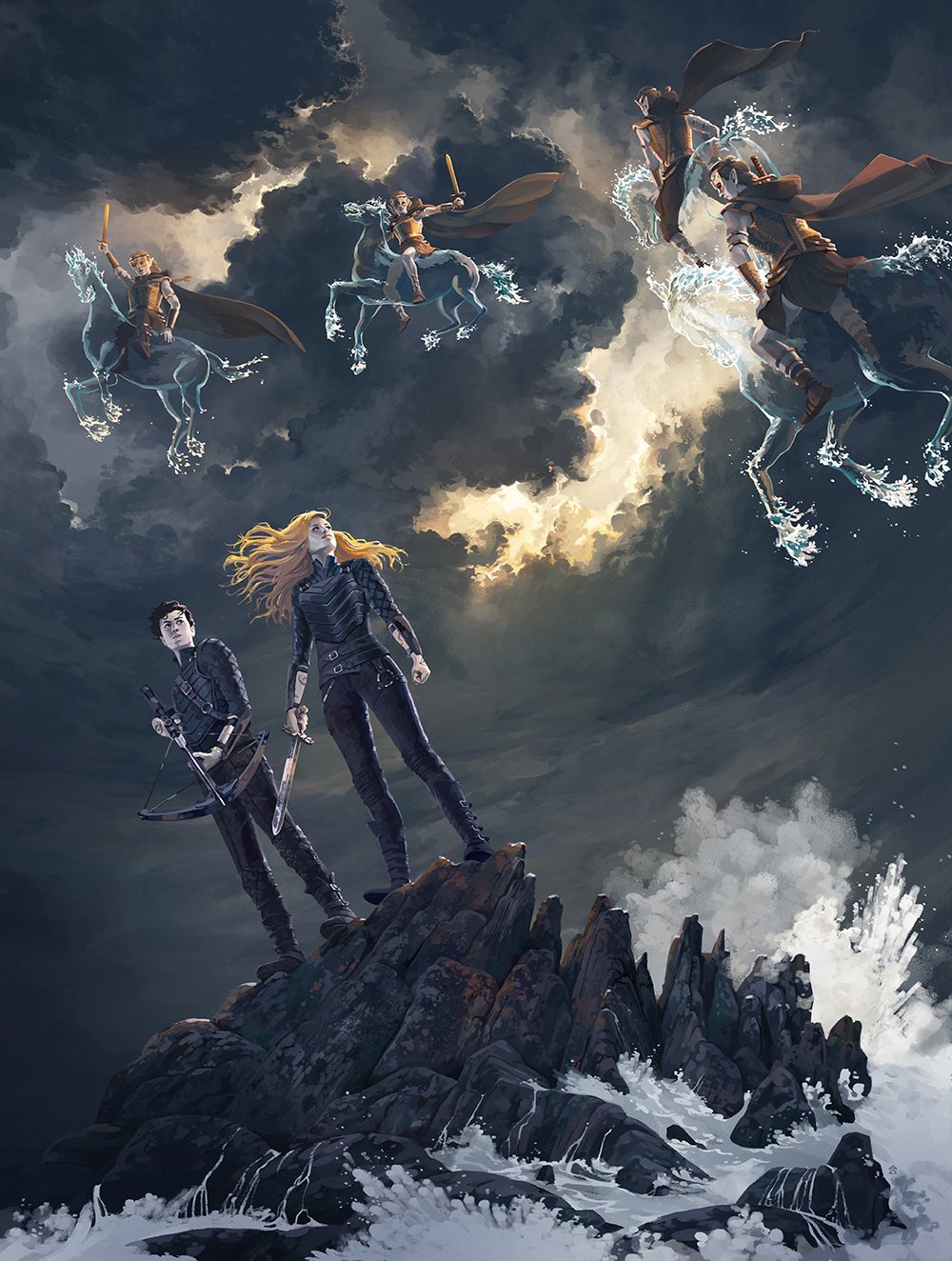 I've always loved Cassie Clare's characters, but The Infernal Devices has my all-time favorite: Emma. I lover her will-power, her protectiveness and also her pics with Julian would be super adorable.
#4 Kaz from Six of Crows
The Six of Crows cast is awesome in its entirety, but I can't picture Kaz ever posting something on Instagram. The only thing I can picture is tweeting something sassy about things going on in Ketterdam haha.
#5 Nina from Six of Crows
Now onto an awesome feed full of waffles. That says it all.
#6 Nikolai from Shadow and Bone
He was my all-time favorite character in Shadow and Bone: he's charming, witty, funny and smart. Who wouldn't follow him?
#7 Draco from Harry Potter
I almost forgot Harry Potter, so brace yourself for the ultimate few characters all attending the best school in the world! And for everyone loving Draco: we don't need an explanation to follow him, just look at the picture!
#8 The Weasley Twins from Harry Potter
This would be funnier than any meme-page.
#9 Hermione from Harry Potter
This wouldn't be as entertaining as Fred and George's Instagram, but for book updates? Could be.
#10 Dumbledore from Harry Potter
I can't picture him handling a phone, so this should be entertaining.
That's it: who would you follow? Feel free to comment! Happy reading!