Merry Christmas everyone – or happy holidays, if you're not celebrating! I'm currently on my sofa watching a Christmas movie and everyone else in doing the annual Christmas preparations! So, since it'll be over before we even know it, here's a Christmas book tag!
#1 A fictional family you'd love to spend Christmas dinner with?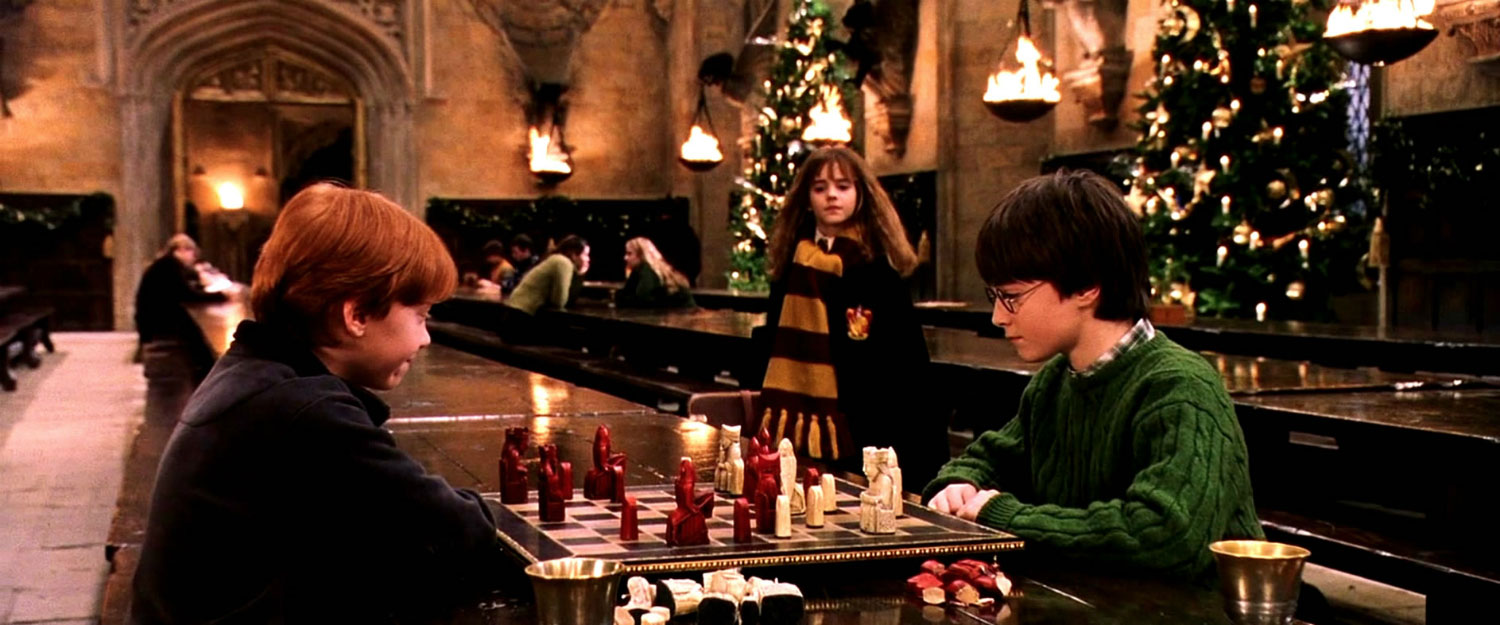 The Weasley family – I couldn't imagine a more loving family! Firstly, I bet Molly's dinner will be SPECTACULAR and secondly, I absolutely love her presents! My mom and I have always wanted a Christmas sweater of hers with our initials on them! And then their cottage and Christmas music and the tree…
#2 A bookish item you would like to receive as a gift?
A bookish tote bag – I have one with a lot of John Green quotes on it and I absolutely love it and always use it when grocery shopping. And I'd love to have a second one, either with one of my favorite quotes or a pretty bookish picture!
#3 A bookish character you'd think would make a perfect Christmas elf?
Definitely Dobby! No explanation needed!
#4 Match a book to its perfect Christmas song!
BABY, IT'S COLD OUTSIDE – A Winter's Promise is the best choice ever. The temperature is below zero (degree Celsius!) and everyone's freezing, besides Thorne's cold as ice – personality, but whatever. I remember getting this book for Christmas last year and spending the rest of the holidays simply reading and reading and reading this.
#5 Bah humbug: a fictional character you've been disappointed in and should be put on the naughty list?
Daisy Winters from Royals – in general, the book was a little disappointing but I thought her behavior was very annoying sometimes… It's been quite a while since I've read this book and so I don't remember anything concrete, just that she annoyed while reading.
#6 A fictional character you think deserves more love and appreciation and should be put on the nice list?
Grayson Spencer in Dream a litte Dream aka Silver. He's the best new big brother anybody could wish for, he's such a nice and generally sweet person that simply wants the very best for anybody and he's THE BEST CHARACTER and deserves the world – or, to be on the nice list.
#7 Red, gold and green: a book cover that has a wonderfully christmassy feel to it.
It could be simply because A Christmas Carol is a Christmas book, but I love the cover. The book not so much, however. I read it when I was smaller and I was TERRIFIED of the protagonist, I know it's a great message and I would probably enjoy it now, but it has a bad taste to it now.
#8 A book series you love so much, you want everyone to find under their Christmas tree this year so they can read it and love it too?
The Dark Artifices by Cassandra Clare – three very long books that weren't long enough because I could have read on endlessly. Everything is on point here, which is why it's def my favorite Shadowhunters series: the protagonists are complex and lovable, the plot is fast-paced (murder, intrigue, forbidden and secret love) and it's the Shadowhunters universe, what else do you need?
That's it: Merry Christmas everyone!
I won't tag anyone specifically: but feel free to do the tag and tag me so I can read all your answers! This was so much fun, I do have to help my mom in the kitchen now! Have an awesome day and happy reading!