I actually planned on writing my own post on opening lines after this, but then discovered it's today's topic (spooky), but great for me, less work and more reading! I love opening lines as they can overwhelm you and make you fall in love with a book instantly or making you realize that you're maybe not made for that book – so they have a lot of power, probably more than they realize.
Pride and Prejudice by Jane Austen
It is a truth universally acknowledged, that a single man in possession of a good fortune, must be in want of a wife.
It stands for one of the most famous opening lines in literature and I can't help but agree – a truth universally acknowledged, that sounds promising.
Harry Potter and the Philosopher's Stone
Mr. and Mrs. Dursley of number four, Privet Drive, were proud to say that they were perfectly normal, thank you very much.
Probably also one of many favorite lines, but I love the sassy "thank you very much" and basically everything Dursley related is iconic. Harry Potter in general, though.
The Fault in Our Stars by John Green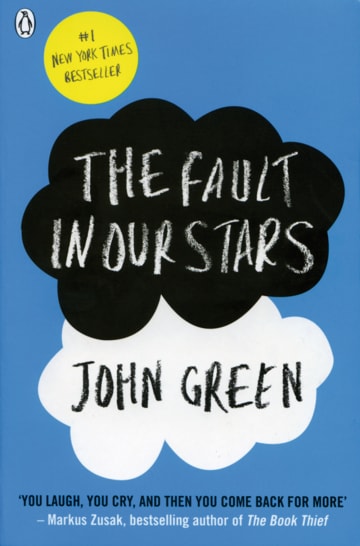 Late in the winter of my seventeenth year, my mother decided I was depressed, presumably because I rarely left the house, spent quite a lot of time in bed, read the same book over and over, ate infrequently, and devoted quite a bit of my abundant free time to thinking about death.
If there is one thing John Green is the absolute master of – then it's creating powerful (punch) lines to make you think and he did so marvelously with the opening line to The Fault in Our Stars.
The Kiss of Deception by Mary E. Pearson
Today was the day a thousand dreams would die and a single dream would be born.
What I love about this is that it makes you wonder what dreams will die and which one will be born. It leaves vast possibilities and makes you desperately want to know more about the story.
The Raven Boys by Maggie Stiefvater
Blue Sargent had forgotten how many times she'd been told that she would kill her true love.
Also a very popular YA opening line, but it just gets you. I mean who gets told that they'd cause the death of their true love?! I loved that very aspect of The Raven Cycle!
Miss Peregrine's Home for Peculiar Children by Ransom Riggs
"I had just come to accept that my life would be ordinary when extraordinary things began to happen.
Despite me not loving Miss Peregrine's Home, I was struck by this line because extraordinary things did happen – and I think they were a bit too crazy for me, to be honest.
Chain of Gold by Cassandra Clare
Lucie Herondale was ten years old when she first met the boy in the forest.
I remember when I read the first except before Chain of Gold was released, I thought this was such a peculiar yet intriguing first sentence. Because who's the boy and what are they doing meeting in the forest?!
My Lady Jane by Cynthia Hand, Jodi Meadows and Brodi Ashton
You may think you know the story.
And this friends, is how you get my interest in a book. My Lady Jane was full of powerful and funny writing and that opening line killed it.
Queen of Air and Darkness by Cassandra Clare
There was blood on the Council dais, blood on the stairs, blood on the walls and the floor and the shattered remnants of the Mortal Sword.
Queen of Air and Darkness is full of action and I love an action-packed start. It has my attention MUCH more than a description of something.
That's it – no special order here, but my favorite opening lines all packed together! Tell me, what are your favorite opening lines and do you have preferences (such as an action-packed or rather slow start)? Feel free to comment! And happy reading!