Today has been a great day: reading at the pool, now about to eat pizza with my aunt and planning a cook-off with friends! I am super happy to finally have more time to blog, catch up with you guys and read again, so here's an update on my current reading situation!
#1 What are you currently reading?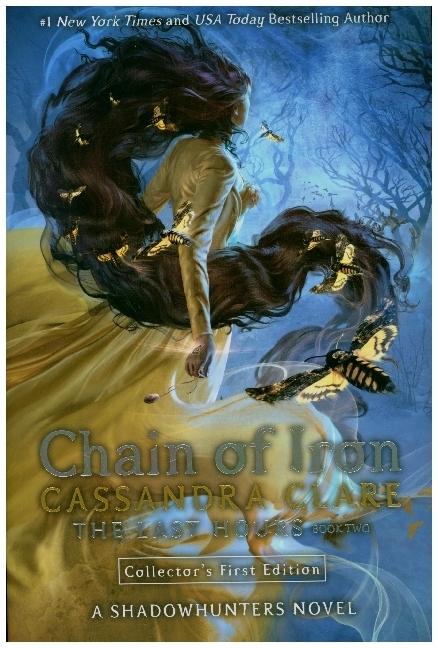 I am currently 100 pages into Chain of Iron, the follow up to Chain of Gold and I am ABSOLUTELY 100% IN LOVE. Cassie Clare truly never disappoints and I could not wish for a better pool-side read. It was such a coincidence that I bought this book, I had not been on top of the new releases for this past year due to my graduation and then I saw this at a train station book store and immediately had to buy it! I do have to admit, it took me some time to remember everything and I even had to read the first book's summary, but now that I am up to speed again, I can't wait to really devour this!
#2 What was the last book you read?
It's always the same with me: I read a book I enjoy, but not love, then persuade myself to take the new hot release with me (Chain of Iron in this case) and then of course don't finish this one, but immediately start reading the new book… Anyways, I had the same problem with A Court of Mist and Fury than with A Court of Thorns and Roses: slow start, no action and to be honest, I don't see any really great enchanting new plot line about to develop… I will continue reading it at some point, but unless anyone really tries to convince me that this is the shit, I will probably read other books first…
#3 What book do you think you'll read next?
That's super easy: Chain of Iron wasn't the only unexpected release I bought at the train station. Realm Breaker, Victoria Aveyard's long-awaited return and I am so here to read an action-packed, political, intriguing PIRATE fantasy novel. I have never read anything that involves pirates (other than listening to Treasure Island) and I am super excited how the theme will be incorporated! I have been following Victoria Aveyard's Instagram for a while now and so obviously also read the few excerpts, snippets, tiktoks and fan art she posted about Realm Breaker and I am beyond excited! ith almost 600 pages, Chain of Iron will occupy me for some time, but I hope to start Realm Breaker soon!
That's it for today, I hope you enjoyed my small update! Have a great day and happy reading!